Source | Feb 24, 2018 at 5:23 PM
Maquia: When the Promised Flower Blooms 
Premiere Event Report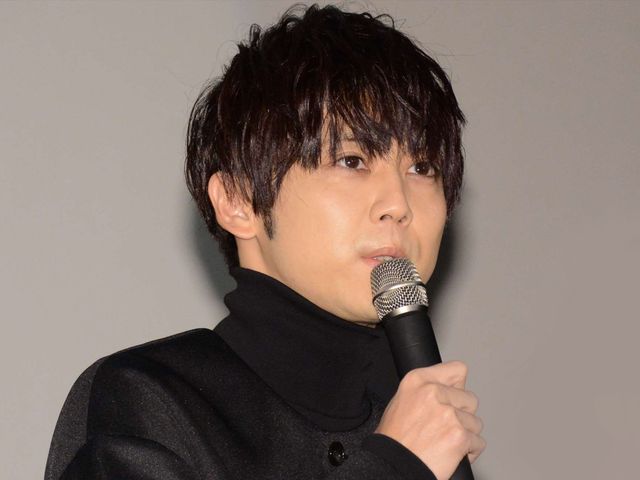 The voice actor, Kaji Yuki, made an appearance in the first screening event of the animation movie – "Sayonara no Asa ni Yakusoku no Hana wo Kazarou." On stage, he invited laughter from the audience when he said that a sick character was "easier to act." That day, Iwami Manami, Irino Miyu, rionos (theme song), Okada Mari (director & screenplay) and Horikawa Kenji (producer) were also present. 
    This movie is the directorial debut of Okada, who is known for having written the screenplays of many works such as Ano Hi Mita Hana no Namae wo Bokutachi wa Mada Shiranai and Kokoro ga Sakebitagatterunda. The people of Iorph live far away from the lands of men, weaving the happenings of each day into a fabric called Hibiol. They live for centuries while maintaining their youthful appearance. This is a story of encounters and partings revolving around Maquia (Iwami), an orphaned Iorph girl, as she finds a baby who had lost his parents, Ariel (Irino), and the irreplaceable times they spend together. 
    Director Okada confessed that "it was quite difficult to let the proposal pass," it took 5 years to plan the proposal, and another 3 years for the production to complete the movie. She felt deeply moved that this long project was finally being released. On top of that, "unlike a TV series, we do not receive feedback from our viewers during the process, so in the midst of our uneasiness, we supported each other as we worked towards the completion," she said as she expressed her joy at the first screening of the movie. 
    Kaji who plays the voice of Krim, a boy whom Maquia secretly harbours feelings for, had been cast in works written by Director Okada in the past, and has always been a fan of her other works. He mentioned that "It was an honour to be part of her directorial debut, and I thought that it was a great opportunity for me to repay my gratitude to her in any way possible through this." In addition, Kaji revealed to us that before they had the pre-scoring session (recording that takes place in advance for use to create the corresponding animation scenes), they went through a script run-through, which may be common for live-action dramas and movies, but rare for anime. He reminisces how "The director and staffs' feelings towards this movie were conveyed to us very apparently, so we followed suit, and gave it our all even during the script run-through."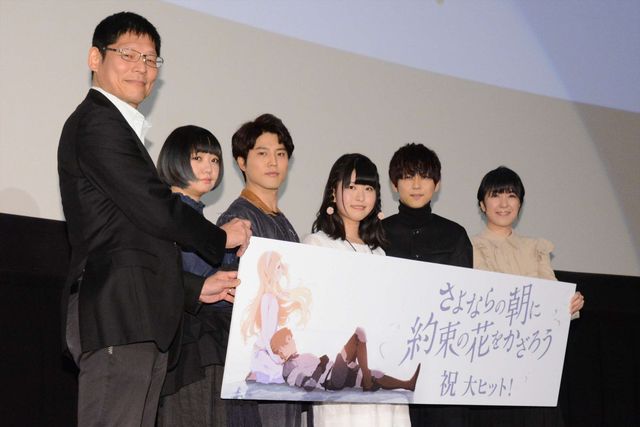 When Iwami was sharing about how "The underlying roots of Maquia's personality is very much similar to myself, so I told myself that I should be truthful to myself when I confront her," Kaji who plays the role of a "sick character," feared that "(if) I am similar to Krim, wouldn't the people who've watched the movie suspect if I'm alright in the head?". Irino then said, "I bet Mari-san had already seen through that part of you." In response to that, Kaji admitted that "To be honest, it was easier to act in the latter half when Krim was becoming mentally unstable," inviting laughter from the audience. 
    In regards to this topic about Kaji, Director Okada added on, "Krim's utterances (from the script) alone may have had a strong impression of being sick, and although Kaji-san's (voice) may have sounded sick too, it could be due to his nature, but it still possesses a certain kind of kindness," commending Kaji's voice without denying the fact that he may be sick. Hearing that, Kaji questioned further, "Do I really look like I'm sick?" Director Okada then explained to Kaji that in the animation produced at the end, Krim's expression was "emphasized with sadness rather than the fact that he was mentally ill," and that was thanks to Kaji's voice, finally giving Kaji a response that he was convinced with. 
---
Original article written by 錦怜那 (at cinematoday.jp)
Translated by Raku 0925
---
Photo Gallery