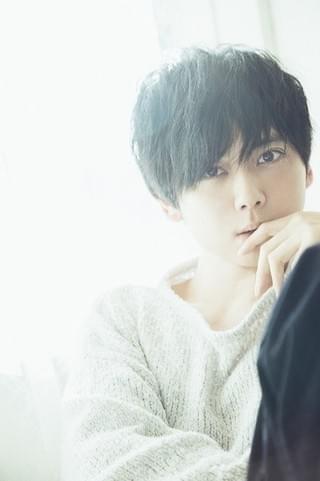 Mainly translated from anime.eiga.com with additional notes.
This will be the final update on the events this year. Although there have been a great deal of anime-related events held throughout this year too, who is the seiyuu with the most stage event appearances? Let us reveal the results after having analyzed all the 2018 events listed in the Event Calendar on AnimeHack (アニメハック).
Coming in No.1 is Kaji Yuki, he has taken the stage of a total of 71 events in 2018 (sessions that ran under the same set in two parts are considered 1 event). Although it has been featured previously that he went on 11 stages solely in AnimeJapan2018, it's still 60 after counting that out. The figures show that he has been bound to some sort of stage event more than once every week. As of the present, going exclusively by the information that has been disclosed, there are already 10 events planned for him in 2019.
※ Incomplete information: 
At this point of time (Dec 28, 2018), 
14 events have already been announced for him in 2019, 
all representing different works, up till September. 
Keep reading for more details.
Below is the list from the 2nd till 20th place. Among females, Ogura Yui and Tōyama Nao have had the most stage event appearances.
2nd Sakurai Takahiro
3rd Okamoto Nobuhiko, Hanae Natsuki
5th Shimono Hiro
6th Ishikawa Kaito, Toyonaga Toshiyuki
8th Ono Kensho
9th Kobayashi Yūsuke, Fukuyama Jun
11th Uchida Yūma, Ogura Yui, Tōyama Nao, Maeno Tomoaki
15th Uchida Aya, Suzumura Kenichi, Yamashita Daiki
20th Uesaka Sumire, Ono Yūki, Seki Tomokazu, Tokui Sora, Yashiro Taku, Yamaguchi Kappei, Yonaga Tsubasa
---
■ Overview of Kaji Yuki's planned events for 2019
(as of present)
[Jan 12]
2:30pm – 4:30pm: Chevre Note ~Story from Jeanne d'Arc~ Day 1 – Afternoon Session
5:45pm – 7:45pm: Chevre Note ~Story from Jeanne d'Arc~ Day 1 – Night Session
[Jan 13]
1:30pm – 3:30pm: Chevre Note ~Story from Jeanne d'Arc~ Day 2 – Afternoon Session
5:45pm – 7:45pm: Chevre Note ~Story from Jeanne d'Arc~ Day 2 – Night Session
[Jan 17]
(Time TBA): Gyakuten Saiban Season 2 Special Event
[Jan 25]
3:30pm – 5:30pm: Attack on Titan Season 3 Special Event – Afternoon Session
5:30pm – 8:30pm: Attack on Titan Season 3 Special Event – Night Session
[Feb 6]
2:00pm – 4:00pm: VORLESEN – Chiba Session
[Feb 16]
12:00pm – 1:00pm: Kaji Yuki Premium Talk Show – Session 1
2:00pm – 3:00pm: Kaji Yuki Premium Talk Show – Session 2
[Mar 2]
2:00pm – 4:00pm: VORLESEN – Saitama Session
[Mar 15]
5:00pm – 7:00pm: Boku wa Asu, Kinou no Kimi to Date suru – Session 1
8:00pm – 10:00pm: Boku wa Asu, Kinou no Kimi to Date suru – Session 2
[Mar 17]
5:00pm – 8:00pm: MBS Heisei Historia
[Apr 16]
1:00pm – 3:00pm: Ninki Seiyuu ga Daishuugo: Haru no Seiyuu Matsuri – Afternoon Session
6:00pm – 8:00pm: Ninki Seiyuu ga Daishuugo: Haru no Seiyuu Matsuri – Night Session
[May 26]
2:30pm – 4:30pm: Peace Maker Kurogane: Shinsengumi Squad ~Spring Camp~
[Jul 7]
(Time TBA): Boku no Hero Academia Summer Event 2019 (temporary title)
[Sep 22]
(Time TBA): Haikyuu! New Series Kickoff Event
---
Related Content